FSi propane customers save money with our fair prices— no hidden fees, no long-term contracts!
If you're not buying your propane from FSi Oil and Propane, what are you waiting for? At FSi, great prices are just the beginning. You'll enjoy personal service, comfort, convenience and value that can't be beat.
We make it EASY
Free tank install or swap*
Free leak test
Fair prices—no hidden charges
No long-term contracts—we earn your business
Fast, around-the-clock service response
Safe and reliable propane deliveries
Fast, clean installations by certified propane technicians — including tanks, furnaces, boilers, water heaters, fireplaces and more

*Not valid for customer-owned tanks or company-owned underground tanks. Any site work and gas line installation for underground tanks remains the responsibility of the homeowner.
Call us and start saving today!
Proudly serving Western Massachusetts and throughout the Pioneer Valley.
Here's what customers say about our Comfort Delivered, Value Guaranteed service.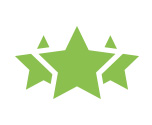 I'm very happy about the no-heat service you provided. Your technician not only explained and fixed the problem, he wiped his feet every time he came into my home."
- Karyn B.

"Thank you for doing a great job installing my new furnace today! Very professional and pride in the work. I'm so glad I have found a company with super customer service."
- Christopher M.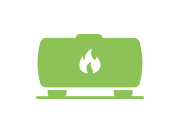 "What a story of determination to get that propane tank, which must have weighed 900 lbs., up that hill. I thought was an impossible task."
- Anna Z.