Propane Fuel Tank Installations in Western Massachusetts
Are you thinking about installing a propane tank for your Western Massachusetts or Connecticut home? Great choice! Propane tank installations have to be performed only by licensed companies, and FSi is proudly licensed and qualified to install a variety of propane fuel tanks throughout the Greater Springfield, MA area. We would be glad to help with your tank installation!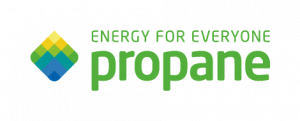 Important Considerations When Installing Propane Tanks
Licensed Company and Technicians
Correct Sizing of the Tank
Applying Correct Distance Rules
Assuring Compliance with Permitting and Construction Regulations
At FSi, our technicians and staff maintain all the specific requirements and licensing for any size propane installation job within Massachusetts and Connecticut. We will assure you that all state and local requirements for installation and construction are within code guidelines. This gives you the comfort and peace of mind that the installation is professionally done. We can help you with sizing storage tank needs, which is important because the cost of installation can be managed based upon proper engineering calculations and the anticipated fuel usage.
GET A QUOTE
We'll Provide Your Tank, Aboveground or Below
FSi provides you a propane storage tank along with our propane delivery services, whether you have your tank installed aboveground or below. This way our customers have none of the worry or cost of personal ownership of the tank. Usually, propane tanks will be installed using a crane and will be secured to a concrete pad if it is installed aboveground. Underground propane tanks will be installed by lowering the tank into a pre-dug chamber before gas hookups and plumbing occur. Whatever your preference or requirements, FSi can provide the best advice, engineering, and options in the industry, coupled with the professionalism and courtesy that you expect.
GET A QUOTE