About FSi Oil and Propane
At FSi Oil and Propane, our commitment to quality heating and cooling service goes back to 1989. We are a family-run business based out of South Hadley, MA offering home heating oil and propane delivery, oil and gas heating service, air conditioning service, and more to keep our customers comfortable and safe throughout the seasons.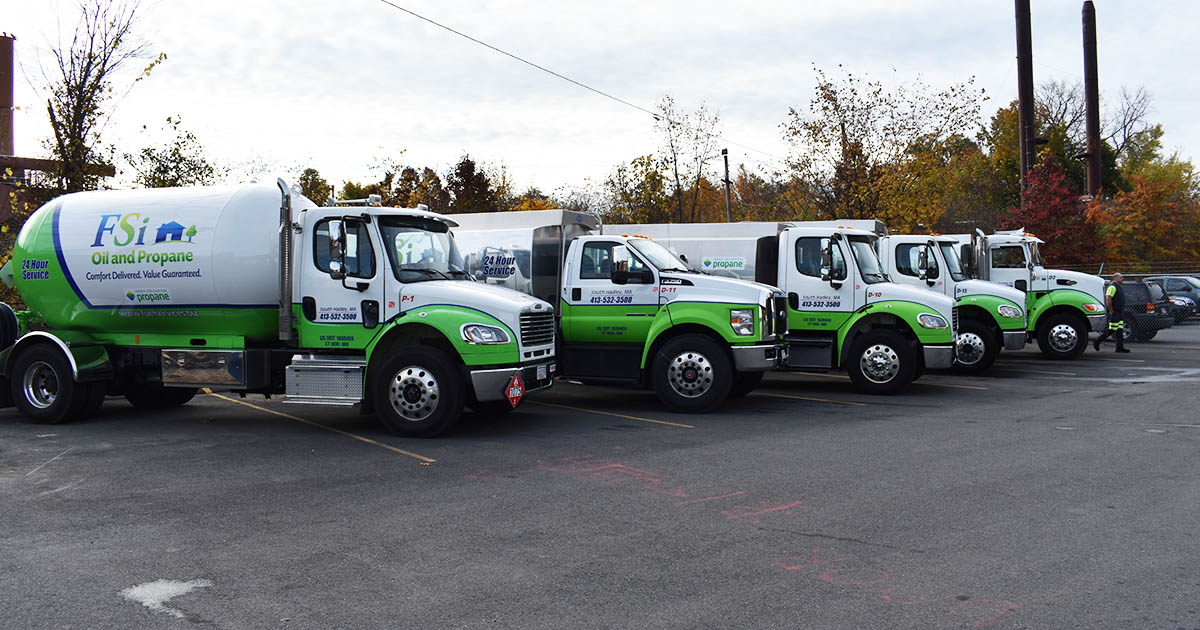 Three Decades of High-Quality Service
As we approached our 30th anniversary in business, we updated the look of our logo and shortened our name and identity from Fuel Services Inc. to FSi Oil and Propane. This is a makeover that represents the evolution of our company and helps define what we can do for you. We tried to sum up what we're all about with this four-word promise to our customers: comfort delivered, value guaranteed.
FSi delivers to our neighbors and friends in the Greater Springfield, MA area, treating all of our customers with the same level of care, safety and respect.
VIEW OUR SERVICE AREA
---
Our Services Include
Bioheat® Fuel, Propane & Kerosene Delivery
Heating and Air Conditioning Service
High-Efficiency HVAC Installations
Water Treatment
Plumbing Installations & Repairs
Online Functionalities
SmartPay Payment Programs
HVAC Service Plans
And More!
REQUEST SERVICE