Why Propane for Your Home?
Propane is a highly versatile, multiuse fuel that is great for both indoor and outdoor use! Heat your home, take the chill out of your pool, fuel your propane grill, or put a fire pit in your backyard. Whether you're looking for comfort, safety, convenience, or leisure, there's likely a propane gas-fired appliance that can meet your needs.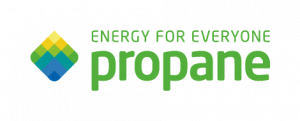 Here are a few appliances that propane can power:
Furnaces
Water heaters
Cooking stoves
Space heaters
Clothes dryers
Generators
Fireplace inserts
Outdoor grills
Propane is an easy-to-use fuel source that has one-third the operating costs of electric heat. It supplies even warmth and fast recovery throughout your entire house, also allowing for water heater operation. Do you have an addition to your home? Look at propane space heaters for reliable, safe heat and comfort.
BECOME A CUSTOMER
Helping the Environment and the Economy
This eco-friendly fuel burns cleanly and meets all the criteria of the EPA to be considered a clean alternative fuel, and by choosing propane, you're also helping the American economy—nearly 90% of the propane used in the United States is domestically produced, so you know there is added reliability to the availability of this fuel, and you are helping promote American jobs.
Your #1 Propane Provider
AT FSi, we're trained to meet all your propane needs—from deliveries to appliance and tank installations, you can trust us to get the job done affordably and efficiently for your MA home. When you're ready to make the choice to switch to this eco-friendly fuel, or if you have questions, get in touch with us!