Fuel Tank Installations in Western MA
While FSi Oil and Propane offers our customers essential heating oil and propane delivery services, we have long been committed to providing our customers with world-class equipment and support services, too. FSi sells, installs, maintains and repairs a wide range of heating equipment, cooling equipment, and indoor air quality equipment. This includes fuel tanks, which store the Bioheat® fuel or propane gas that you need to keep your Pioneer Valley home or business safe and warm.
REQUEST A QUOTE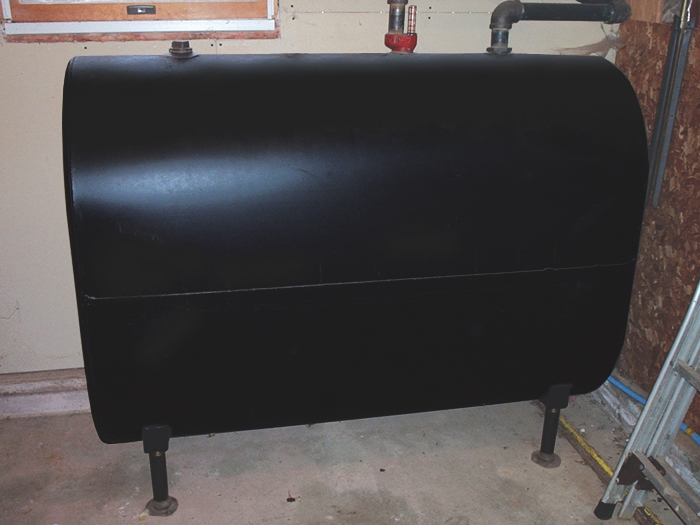 Our Storage Tank Installations
We tailor each equipment discussion with you to your home's size and activity levels, as well as to any budget considerations. We advise you on current savings opportunities as well as long-term usage expectations based upon a unit's quality reputation and our experience with a given brand. We also back up our "right system for you" promise with the best-trained service technicians in Western Massachusetts and throughout the Pioneer Valley.
Double-Wall Roth Oil Tanks
We provide only the best for our valued customers. Roth tanks are modern and are a great alternative to traditional steel tanks. These tanks have an internal plastic tank surrounded by a metal tank on the outside.
Resistant to Leakage
Because the tank has a double wall, if there is ever a leak from the inner plastic tank, it will be caught by the outer tank. This means your environment and space are better protected from leaks and spills, which can be a costly mess to clean up. The outer tank is created with rust-free materials, heavily guarding against leaks, and the inner tank is also protected against corrosion, so you should never have a problem with leaks anyway.
Resistant to Weather
If you keep your tank outside, you don't have to worry about weather. The double-wall tank is protected by two layers, giving you the added benefit of keeping rainwater out.
Resistant to Rust & Corrosion
Most storage tanks rust from the inside out, but double-wall oil tanks are rust resistant on the inside and the outside. Moist air condenses internally and causes corrosion on the inside of single-wall steel tanks, but doubled-wall tanks have rust-resistant protection.
Get in touch to schedule an installation or replacement of your fuel storage tank today, improving your storage solutions, increasing your property value, and bettering your home comfort.
SCHEDULE AN INSTALLATION