Residential Propane Delivery in Western Massachusetts and Connecticut
You depend on your propane supply year-round for heating, washing, hot showers, and more. Whenever you need propane delivered to your home, you can rely on the FSi team to always be there for you! We've been serving families like yours for over 30 years, and our team of skilled propane professionals works hard to understand your energy needs and make sure you have the fuel you need to stay comfortable no matter what season it is. At FSi, we're proud to provide top-quality service to our residential customers—your home comfort is always our number one priority.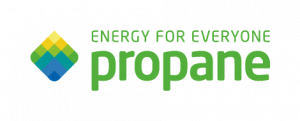 Automatic Delivery
With our automatic delivery program, we take care of delivering fuel when you need it, so you can take placing orders off your to-do list. Enrolling in our automatic delivery program is the easiest way to ensure you always have enough propane in your tank to keep you comfortable.
How Automatic Delivery Works
Our computer system tracks how much fuel your home will typically use based on how cold it is outside. We will deliver fuel automatically to you, usually when your tank gets to 30% full. The benefit: Never worry about running out of fuel again. You can cross calling for deliveries and checking your gauge off your to-do list for good!
ENROLL IN AUTOMATIC DELIVERY
Will-Call Delivery
While most of our customers enjoy the convenience of our automatic delivery service, you can choose to call in your order each time if you prefer. If you choose will-call delivery service, please be aware that there is a gap between the time you place your order and the time we deliver it. This is because your delivery has to be scheduled into our carefully planned routes. Remember to check your propane gauge at regular intervals and order fuel when your tank is no less than 30% full.
REQUEST A DELIVERY How to Read Your Gauge
Reading your propane gas gauge is simple.
The gauge is located under the cap at the top of the tank. The numbers on the gauge represent a percentage. The pointer in the middle of the gauge points to one of those numbers. When your propane tank level reaches 30%, it's time to give us a call and schedule a delivery.
Get in Touch
For reliable home propane delivery to the Greater Springfield, MA area, count on FSi. Get in touch with us if you would like to enroll in our automatic delivery program, request a propane delivery, or schedule propane service. We not only deliver quality propane fuel, but we also install propane tanks and appliances.