Central Air Conditioning for Your Western Massachusetts Home
Longer days and warmer temperatures—you know when summer is coming, and you know it gets hot. Have you thought about installing a central air conditioner in your home? Central A/Cs are great for New England homes that already have duct work in them from their main heating system. When it's time to take a break from the heat, nothing beats the reliable cooling comfort of a central air conditioner.
Central A/C Installations
If you're thinking about a central A/C installation for your home, look no further. You've come to the right place! With years of experience installing and helping customers upgrade their cooling systems to high-efficiency Trane Comfort Systems models, we can get you set up with a cooling system you'll love for years to come.
GET A QUOTE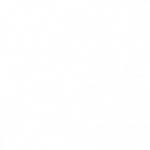 Why Choose Central Air Conditioning for Your Home
Central A/C systems come with plenty of benefits! They're affordable and reliable, and if your home already has ductwork in place for your heating system, adding central air is easier than a summer breeze and half the installation cost! But don't worry, even if your home doesn't have ductwork, we can provide a complete installation at a price that won't break the bank.
Advantages on Central A/C
Enjoy even cooling distribution throughout your entire home
Unobtrusive vents won't conflict with your interior décor or use of space (unlike conventional wall or window units)
Achieve maximum control of how much your cooling system operates with a compatible programmable thermostat
Choose among ENERGY STAR rated models! Many ENERGY STAR® rated models available
If you're ready for reliable cooling comfort all summer long, give us a call today!
CONTACT US