AC Not Working Correctly? Troubleshoot Before Calling for Service
July 13, 2020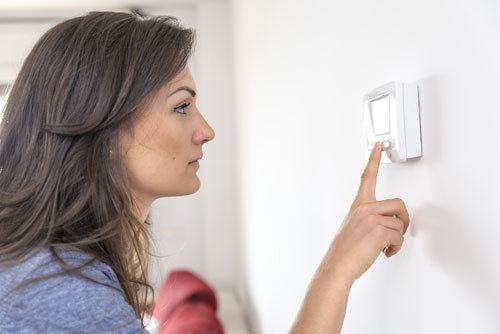 The summer heat is here – is your cooling system up for the challenge?
If your central air conditioner doesn't work – or doesn't work the way it should – don't worry: FSi will be there for you. But before you contact us for AC service, it pays to do a little troubleshooting first: sometimes you can handle the problem yourself without paying for a service call.
A few things to check before requesting AC repair
If your AC system doesn't start at all:
Ensure that your thermostat is:

Set for "air conditioning," or "cool," and;
Set for at least 5 degrees cooler than your current room temperature.

Make sure your circuit breakers haven't been tripped.

A circuit breaker shuts off ("trips") to prevent circuit overload, which can cause a fire. Reset the breaker and try the system again.

Make sure all power switches that affect the air conditioner are turned on.

Find any switches inside and outside your home that might affect your A/C's operation; make sure they're in the "on" position.
If these three measures don't work, contact us for service.
If your AC system turns on but doesn't blow cool air:
Make sure your thermostat is properly set (see #1 above)
Make sure your vents aren't blocked by furniture, curtains, etc.
Check your outdoor unit (the condenser) to see if the fan is running. If it isn't:

Check for a power switch (see #3 above).
Check circuit breakers (see #2 above).
Check for debris inside the condenser (TURN OFF THE POWER FIRST!).

Check the indoor unit.

Make sure all power switches are on (see #3 above)
Check your air filters; if they're clogged, clean or replace them according to manufacturer's instructions, then try the air conditioner again.
If none of these measures work, contact FSi for an air conditioning repair.
Don't worry – If your AC doesn't work, FSi's emergency technicians will be ready with a truck full of parts ready to take on any cooling system. And if it's time to replace your AC with a new, high-efficiency unit, we've can help you there, too, with expert air conditioner service and air conditioner installations in Greater Springfield, MA!
---