The Impact Of Bioheat® Fuel
May 14, 2021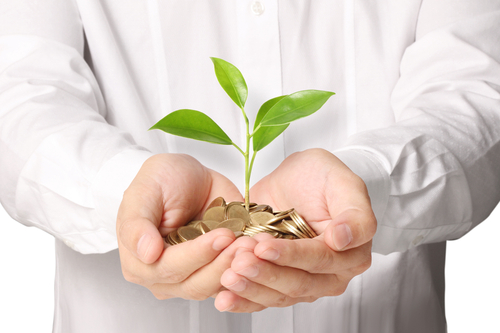 Bioheat® is fast becoming one of the most in-demand alternative fuels in the U.S.A. But Bioheat is much more than simply another home energy source: from production to end use, it's a fuel that has a big impact on lives across the nation and closer to home, including yours!
Here are four key impacts of Bioheat fuel:
The environment – Bioheat® is a safe, renewable, eco-friendly energy fuel made domestically from a combination of ULSHO heating oil and vegetable oils, recycled restaurant oils, and other natural sources. The production of Bioheat is extremely efficient, and the fuel itself is nontoxic, biodegradable, and promotes better air quality and environmental sustainability by reducing greenhouse gas emissions. Bioheat also reduces energy consumption by providing a cleaner, more complete and energy-efficient burn – and by reducing wear and tear on heating equipment, it could delay trips to the landfill by older furnaces and boilers.
The national economy – The biodiesel industry currently supports more than 60,000 U.S. jobs, generating billions of dollars in GDP, household income, and tax revenues. That impact is projected to grow significantly as biodiesel projection increases. Biodiesel also creates opportunities for business owners: restaurant owners, for example, can sell used cooking oil—once a waste product—to biodiesel producers as an additional source of revenue. Lastly, Bioheat® helps our economy by helping meet our nation's energy needs without incurring the cost for new land use or drilling, or paying premium prices for imported fuels.
Your personal economy – Bioheat can help your own bottom line, too: for one thing, it can be used in your existing heating system without modification – which means you won't need to a make further investment in equipment to enjoy Bioheat's benefits. Further, getting Bioheat deliveries in western MA may extend heating equipment life while reducing heating maintenance and service calls.
Your community – Bioheat fuel is delivered by the same family-owned, community-based heating oil companies (like ours) that have been reliably delivering fuel for decades – not large-scale, impersonal regional or national utilities. That keeps money in local towns and counties, where it is more likely to benefit your family and neighbors.
Bioheat® – one of the fastest growing alternative fuels in the nation. Get yours today when you become an FSI customer! Contact us today to learn more, or to schedule a Bioheat delivery in Greater Springfield, MA! 
---