December 18, 2020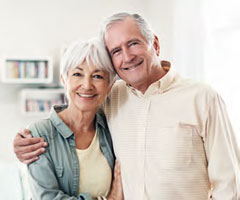 Clean-burning, efficient and versatile propane gas opens up a world of opportunities for living better at home.
WATER HEATERS. A propane water heater typically costs 30% less to operate than electric models — up to 60% less if you use a tankless propane water heater. You'll get more hot water and you'll get it faster — which means long, hot showers and baths.
FURNACES. Propane burns hot and clean — two of the main reasons that propane furnaces can heat any home while achieving efficiencies of 90% and higher.
WHOLE-HOUSE GENERATORS. With a propane-powered whole-house backup generator, you'll never lose power — and you'll protect your home, keep your heat on and preserve your food.
HEARTHS. Propane fireplaces and cast-iron stoves give you the warm glow of a fire at the push of a button, with minimal maintenance — at about four times the efficiency of a wood-burning fireplace.
That's just the beginning. Propane also provides great options for ovens and cooktops, clothes dryers, outdoor living and more. Propane can do that!
Please contact us if you're interested in expanding your use of propane. It's a lot easier than you may think.
---