Propane as an Alternative Fuel
November 29, 2021
The uses & benefits of this versatile, clean fuel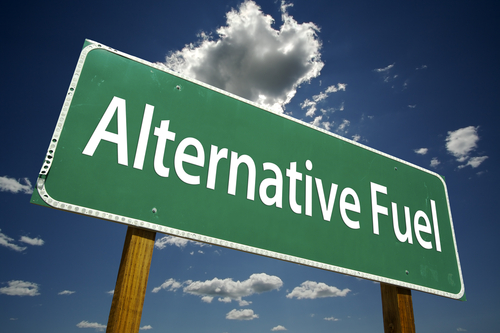 Using propane is very common for things like grills, barbeques and outdoor heaters. But beyond that, it is an incredibly versatile fuel that can be used on almost any appliance inside or outside of your home, which may be less commonly known. In fact, almost any electric appliance and most heating equipment can run on propane gas.
Ways you can use propane
You can use propane in a variety of ways and for a variety of products, including:
Water heaters
Backup generators
Furnaces
Space heaters
Hearths
Cooking ranges
Dryers
Grills
Fire pits
Pool heaters
Spa heaters
Benefits of propane
There are many benefits of using propane as an alternative fuel.
Compared to electric appliances, propane is considerably more energy efficient. That's partly because propane generates more BTU's than electric appliances do, which means less of it is required to produce energy for the appliances that you're using it for.
Propane appliances can save you money. Propane water heaters cost up to 50% less than electric heaters. Additionally, they work at a faster rate (almost twice as fast) and work more efficiently. As reported by the U.S. Department of Energy, propane furnaces cost about half as much as electric furnaces do. A propane cooking range is a more cost effective option than an electric one. You also have more control over the temperatures of propane cooking ranges, which is another plus.
In general, propane operates at an efficiency rate of about 87%. This is way higher than electricity, which usually operates at an efficiency rate of about 32%.
Propane is also environmentally friendly. If you're using propane for your appliances, you're shrinking your carbon footprint, as fewer chemicals are being emitted into the environment.
Propane appliances also tend to last longer than electrical appliances. For example, the Department of Energy discovered that a propane gas furnace lasts on average for about 20 years while an electric heat pump only lasts for about 13.
If you're considering making the switch to propane our expert technicians at Fuel Services can help with both installation and servicing if you're in the Greater Springfield, Massachusetts area. Contact us today to learn more about your propane options!
---