Is a Propane Tank Monitor Right for You?
January 10, 2022
With a Nova Propane Monitor You Will Never Run Out of Heating Fuel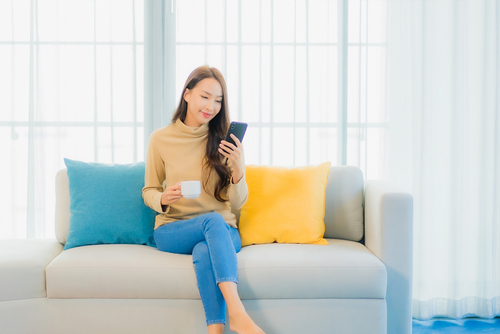 Massachusetts homeowners juggle a lot during the winter: work obligations, family events, and your kids' school activities. Your propane-powered heating system should not add to this stress.
Managing propane tank levels yourself can be challenging, especially when you might be away from your home during the holidays. The last thing anyone wants is to have to arrange an emergency delivery for a near-empty tank.
Happily, FSi Oil and Propane helps customers in greater Springfield ensure that their propane supply stays constant. Many of our customers choose FSi Oil and Propane's automatic delivery program, which allows us to shoulder the burden of planning your next delivery. A Nova tank monitor offers even better security. This new technology enables us to monitor your tank remotely!
How does a Nova tank monitor work?
This monitor attaches directly onto your aboveground tank and measures propane levels constantly. It transmits this data via Wi-Fi. FSi Oil and Propane receives these measurements, and so can you. Using a free smartphone app, you can see how much fuel your tank has, how quickly you are using it, and approximately when your next delivery will be. You can access all this information without stepping outside to check your tank.
How does FSi Oil and Propane use these monitors?
FSi encourages automatic propane delivery customers to install Nova monitors on their tanks. They are an incredible tool for ensuring that we know when it's time to deliver your fuel. Using your Wi-Fi, Nova monitors send constant readings to our office. When your tank level drops to one-quarter full, we schedule a delivery.
Why are tank monitors so useful?
While automatic delivery has proven useful in keeping customer tanks filled, it has some limitations. We estimate your propane levels based on past usage and a "degree day" formula, which accounts for your home's size and current weather conditions.
This calculation cannot account for inconsistencies in your routine. For example, you might spend this winter closer to home instead of traveling out-of-town, increasing your propane usage. It might also not account for ancillary propane-powered appliances like fireplace inserts or outdoor firepits.
When you install a Nova propane tank monitor, we no longer need to estimate how much propane your system uses. The data we receive from your monitor eliminates all uncertainty! It is the ideal solution for preventing runouts and providing peace of mind this winter.
FSi Oil and Propane is always looking for ways to ease our customers' stress and budget. Check out our money-saving programs like the Safe-Pay Payments and Propane Price Protection.
---