Make Propane and Heating Oil Bills Manageable: 3 Payment Options
May 26, 2020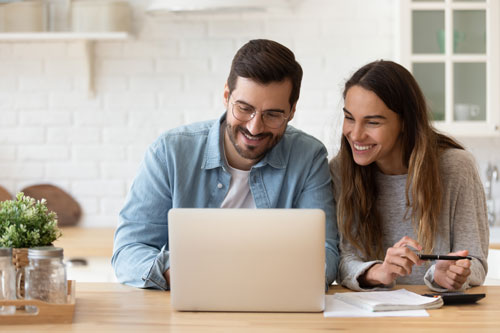 During stressful times like these, a little predictability can go a long way – especially when it comes to our finances and comfort.
That's why Casey created flexible payment options to meet the needs of just about anyone needing propane delivery or heating oil delivery in western Massachusetts.
By easing some of the financial burden you may feel in the months to come, our payment options can help you plan ahead and manage the uncertainties of our COVID-19 world.
Our payment options include:
SmartPay Plan: With our SmartPay Plan, we'll spread your estimated annual fuel costs out over 11 payments, with one adjustment payment (either an invoice for a payment due or a credit to your account). There's no finance charge or fee for this service. With SmartPay, you'll eliminate high bill surprises and pay the same amount for your fuel each month, starting in June.
Prepay plan: With our Prepay option, you pay for all your fuel in advance of the heating season, when prices are usually lower. You'll lock in a specific price that will not go up or down, no matter what happens to the market price of heating oil or propane. No finance charge or other fees are charged for this service.
Price Protection Cap Plan: With this plan, FSi provides a ceiling limit on the cost of your heating oil or propane AND a limitless bottom to how much you pay. This protects you if prices rise above your "cap price," but enables you to take advantage of lower market rates for propane and heating oil if they become available. Please note that there is a charge for this service – contact us for details.
Not sure which payment option is right for you? Contact FSi today and let's talk about it. Just keep in mind that SmartPay begins in June!
Please note: At FSi, your safety and comfort are always our priority. Please see our COVID-19 Service Update Page to learn more about how we are working to keep your family and our crews safe, your home comfort equipment working, and your heating oil and propane deliveries in MA coming throughout this challenging time.
---